With the launch of Arcane Legends came the introduction of combat pets! These pets are your ever loyal companions (so long as you keep them fed) and will not only help you fight, but will also provide you with a pet specific buff as well as assist you with collecting gold and loot dropped from monsters.

To access your pets, click on the Stable in the Game Menu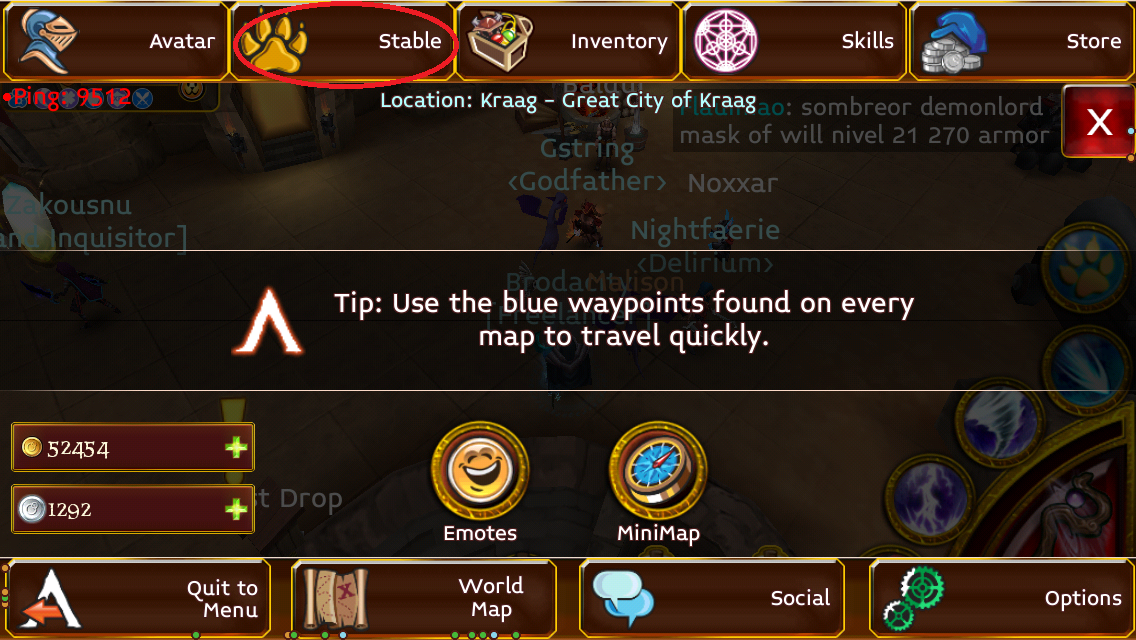 Now you will see a list of all of your pets (as well as pets that are available that you do not yet own)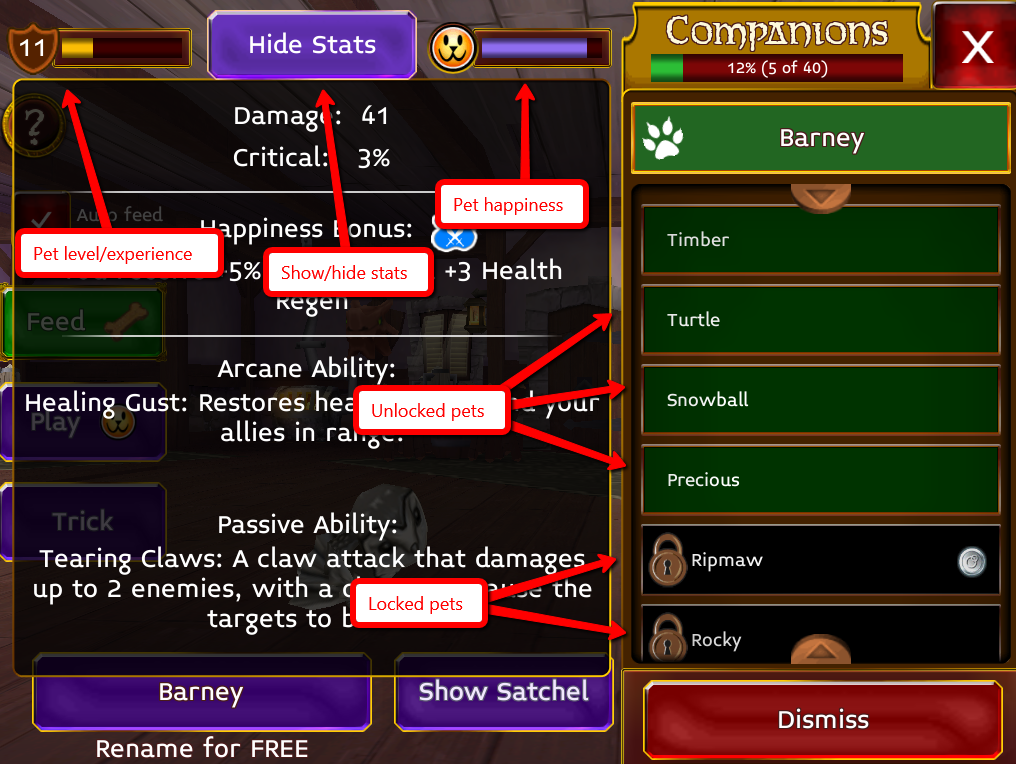 In this area you can also Feed your pet to increase happiness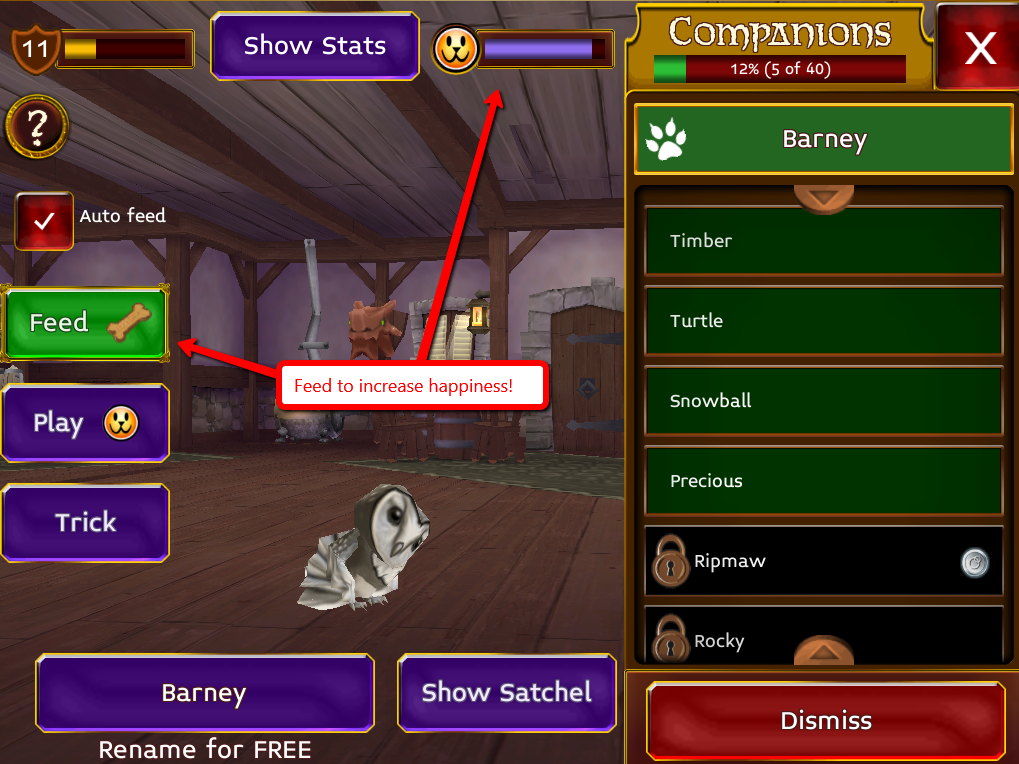 And turn on the Auto Feed feature Note: Feeding your pet takes gold. Each time it auto feeds your pet, you will be charged the appropriate amount of gold.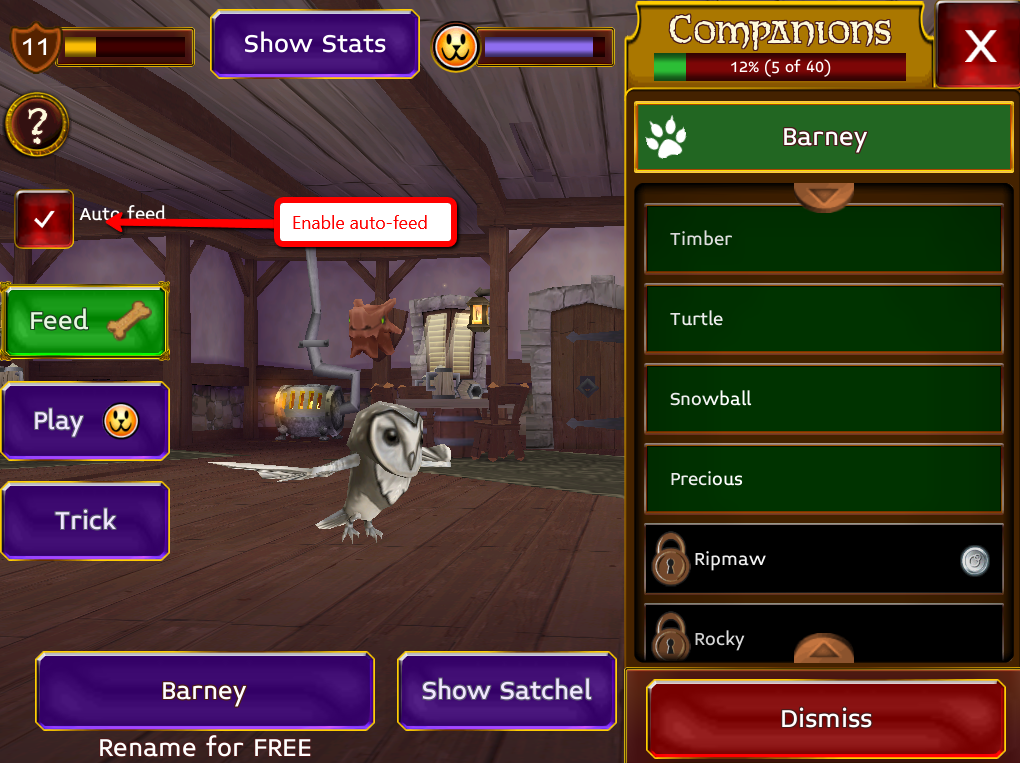 Once you have summoned your pet, you will see a pet icon appear above your skills on your HUD. Tap this button to use your pets special ability!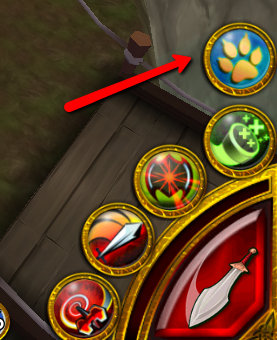 Have fun with your new companion!