Having difficulties with our games on the Chrome browser? Need to know how to fix it? No? Well too bad, I'm going to tell you anyway.

This is a common fix to almost all issues that you see are only happening in chrome and many UI or visual issues. Each step will have a picture underneath it for easy reference.

Enjoy!

Let's Begin:

1) Locate the 'Wrench' symbol in the top right of the screen and press it to show the browser menu.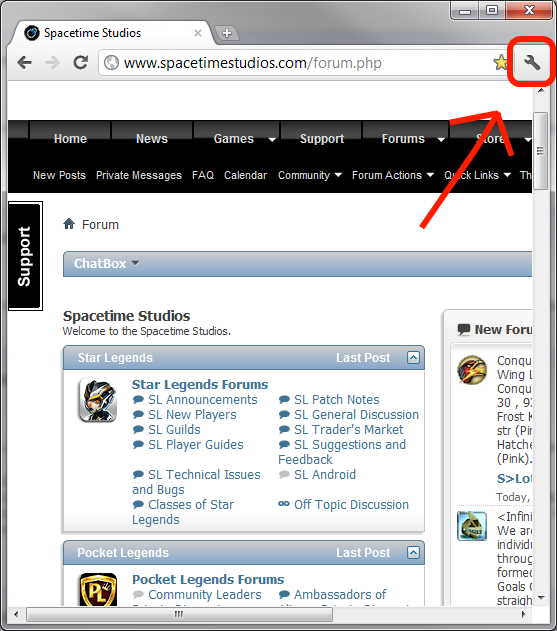 2) Towards the bottom of the menu, you should see an option that is labeled 'Options'. Select it.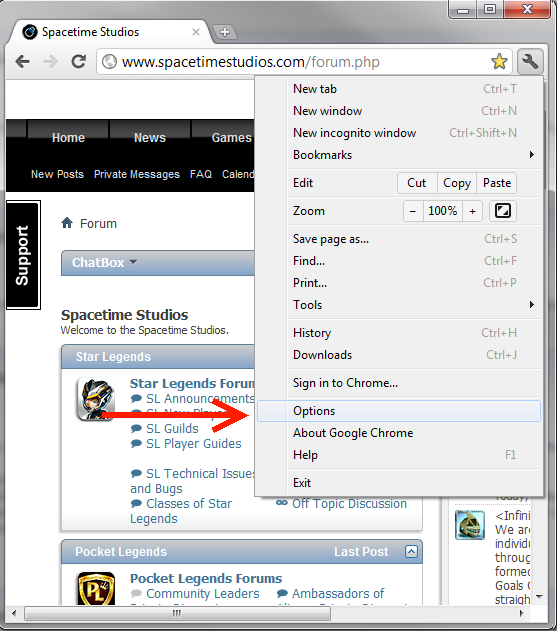 3) Selecting Options will bring up a new tab, to which you will locate and select the option for 'Under the Hood'.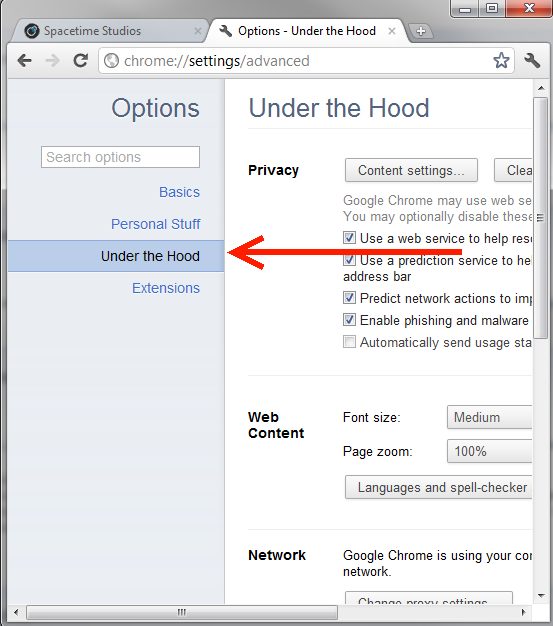 4) Practically the first button you see is labeled 'Content settings...', go ahead and press that button.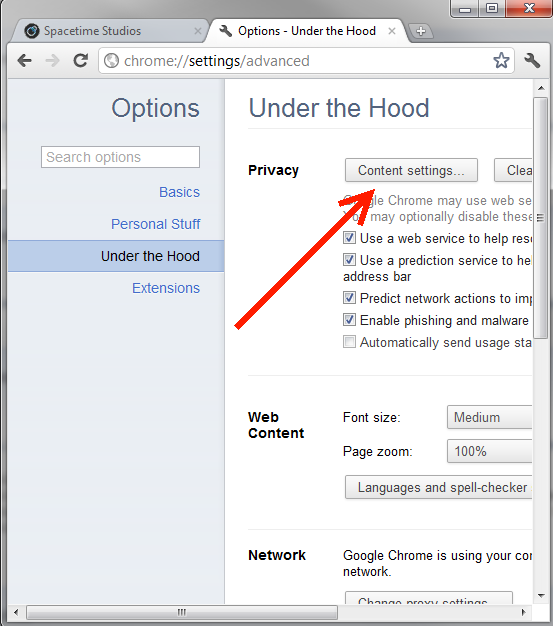 5) Under the first section labeled 'Cookies', you should see a button labeled 'All cookies and site data...'. Press that!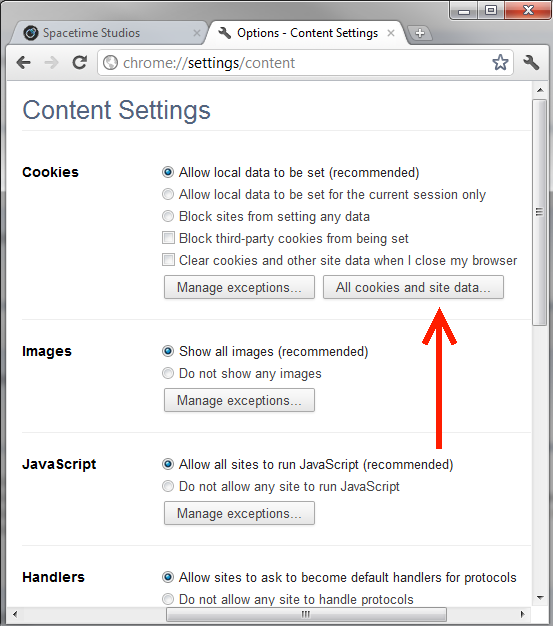 6) In the search box, type in 'account.spacetime' and the list should filter to one or two results.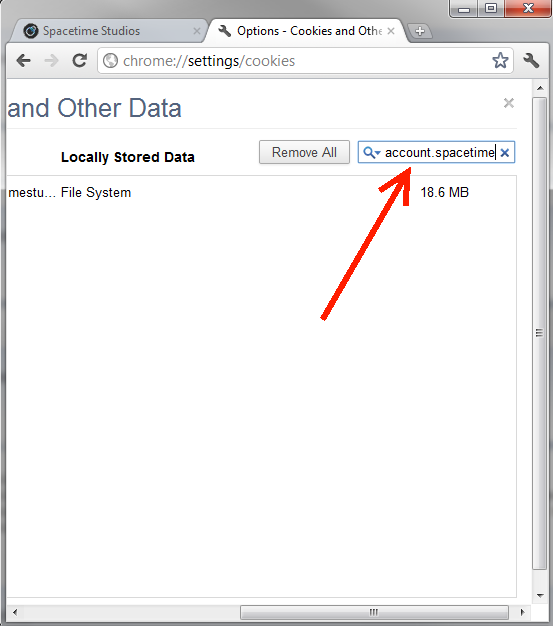 7) Hover your mouse over the selection like so and press the 'X' symbol to clear that cache item.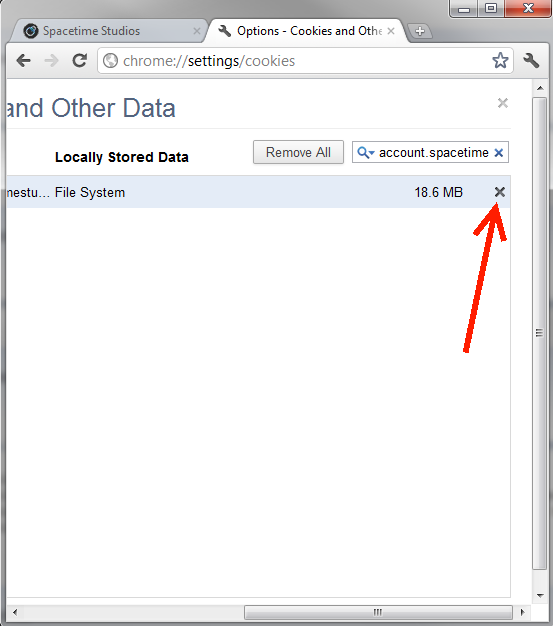 8) That's it! All you need to do now is close all chrome browser windows and tabs you have open and re-open your chrome browser once more.