Our game, being as big as it is, is just barely under the cap of most android devices default 'Over Network Download Size' options. To disable this safeguard, follow these steps below.

Note: Doing this can lead to high data charges on your phone bills if you are not careful of the size of the apps you are downloading.

Open your market and press the Menu Key to pull up the options for the Market.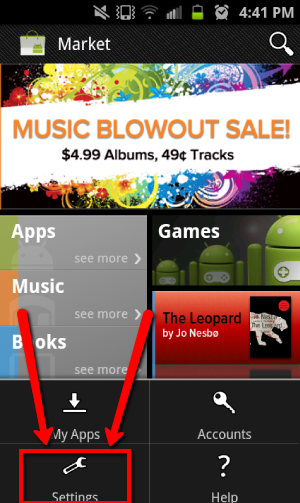 Be sure to uncheck the box if it is unchecked for the option labeled 'Update over Wi-Fi only