If someone is bothering or pestering you? Along with reporting them if they are saying anything inappropriate you can also ignore the player entirely, thus cutting you off from being able to see anything they say. It's like your own personal mute button!

To do this, follow these simple steps below:

1) Tap on the player that you are trying to ignore. (Either the character model or their name if you are grouped with them)

2) Select the "Ignore" button at the bottom of the screen and then select Yes when the confirmation screen pops up.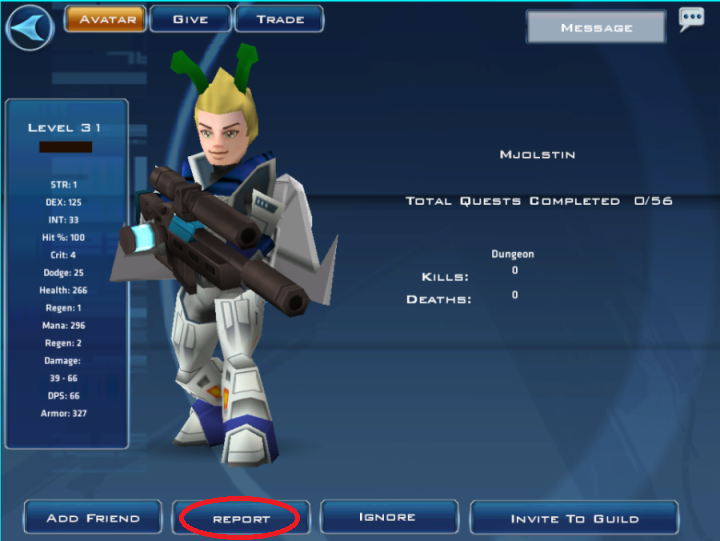 Alternatively, you are able to ignore the player by adding their name manually. Tap Menu | Social | Ignore | Add Name. Type the name of the player and they will be placed on your ignore list.





You can now continue your playing in peace from this player.

Enjoy!