Did you accidentally sell that super cool item you just got from one of our item packs? Not to fret! So long as you have not logged out of the game you may be able to recover it!

As you know, the sell button is located at the bottom of your inventory.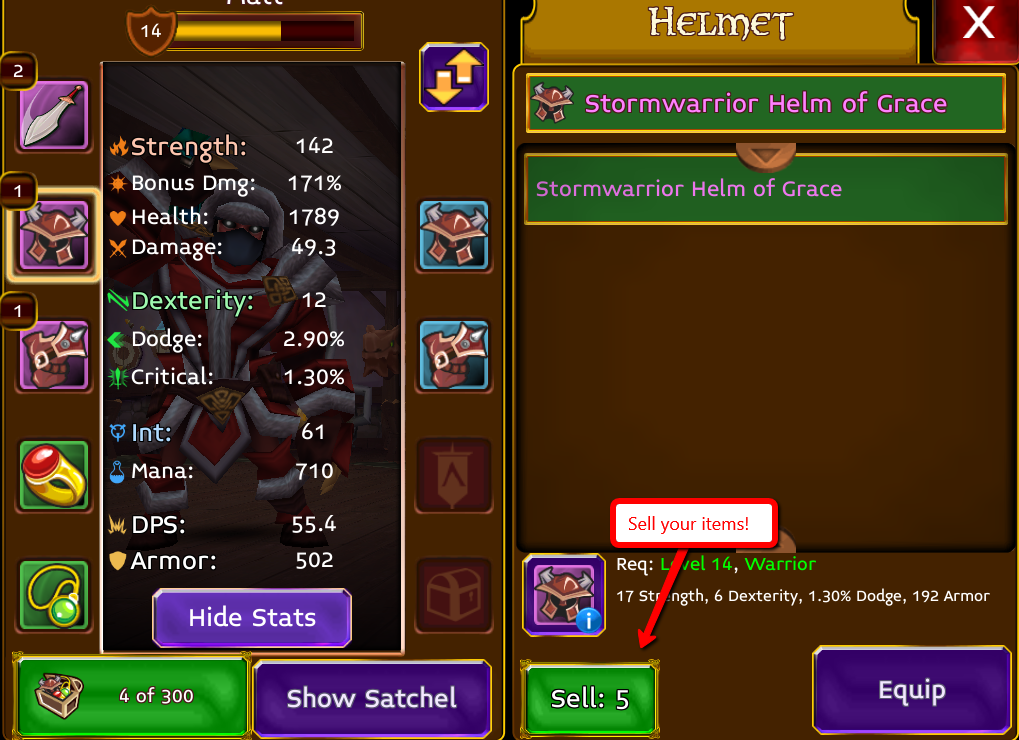 As you can see, if you have not sold an item recently then there is no buyback button. But tap the Sell button and then you will see...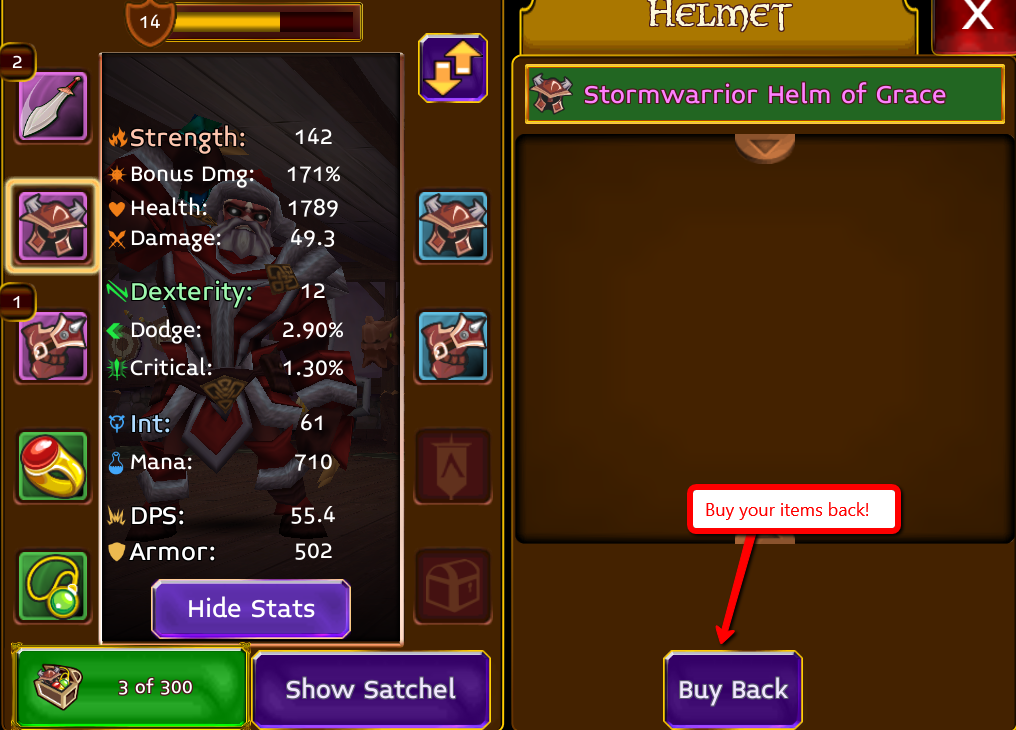 Woo hoo! Go ahead, give it a tap.




Awesome! Now you can recover that item (if it is listed).

If the item you are wanting to recover is not listed there, then you will need to contact our Support Department to see if they are able to recover that item for you. To contact us, simply click on the Contact Us image located on this page.

Note: The Support Department cannot guarantee that we will be able to restore your item. Remember, the best way to make sure you don't lose your item is to not sell it in the first place.