Forget your password? Don't worry, it happens to everyone!
You can reset your password by selecting the "Forgot Password?" option on the login screen.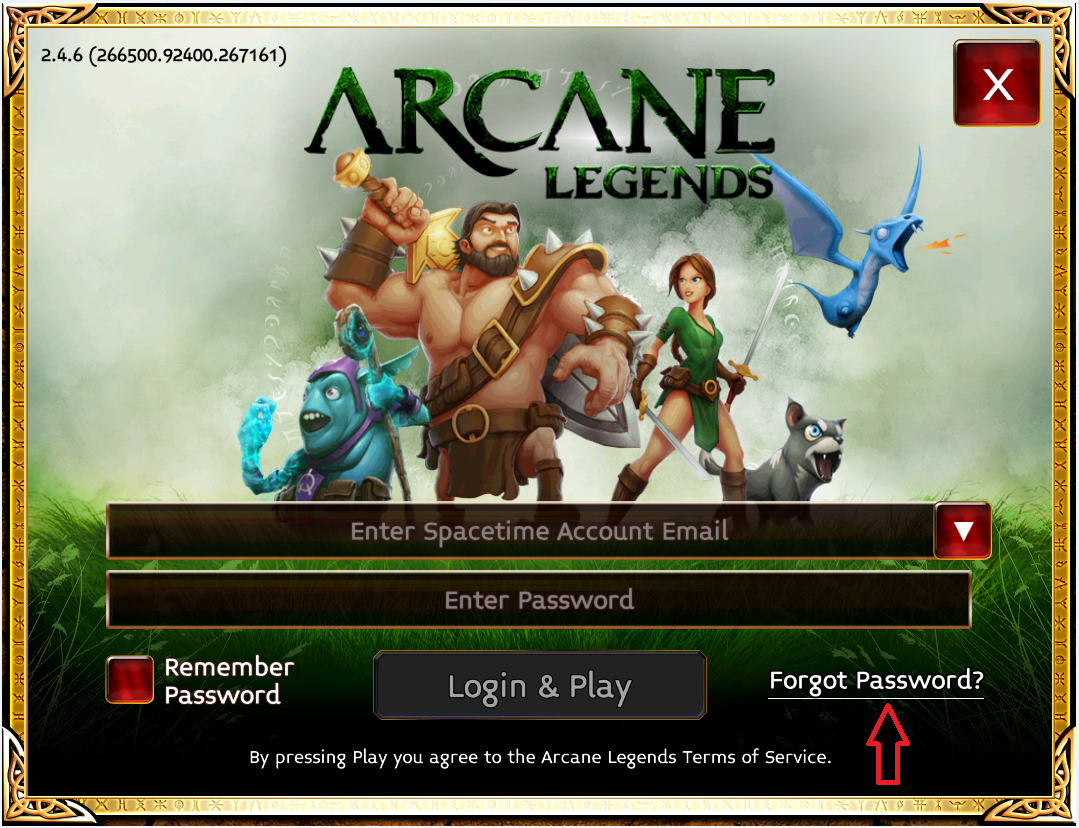 You'll see something like the screenshot below. Simply select the "Reset Your Password" option.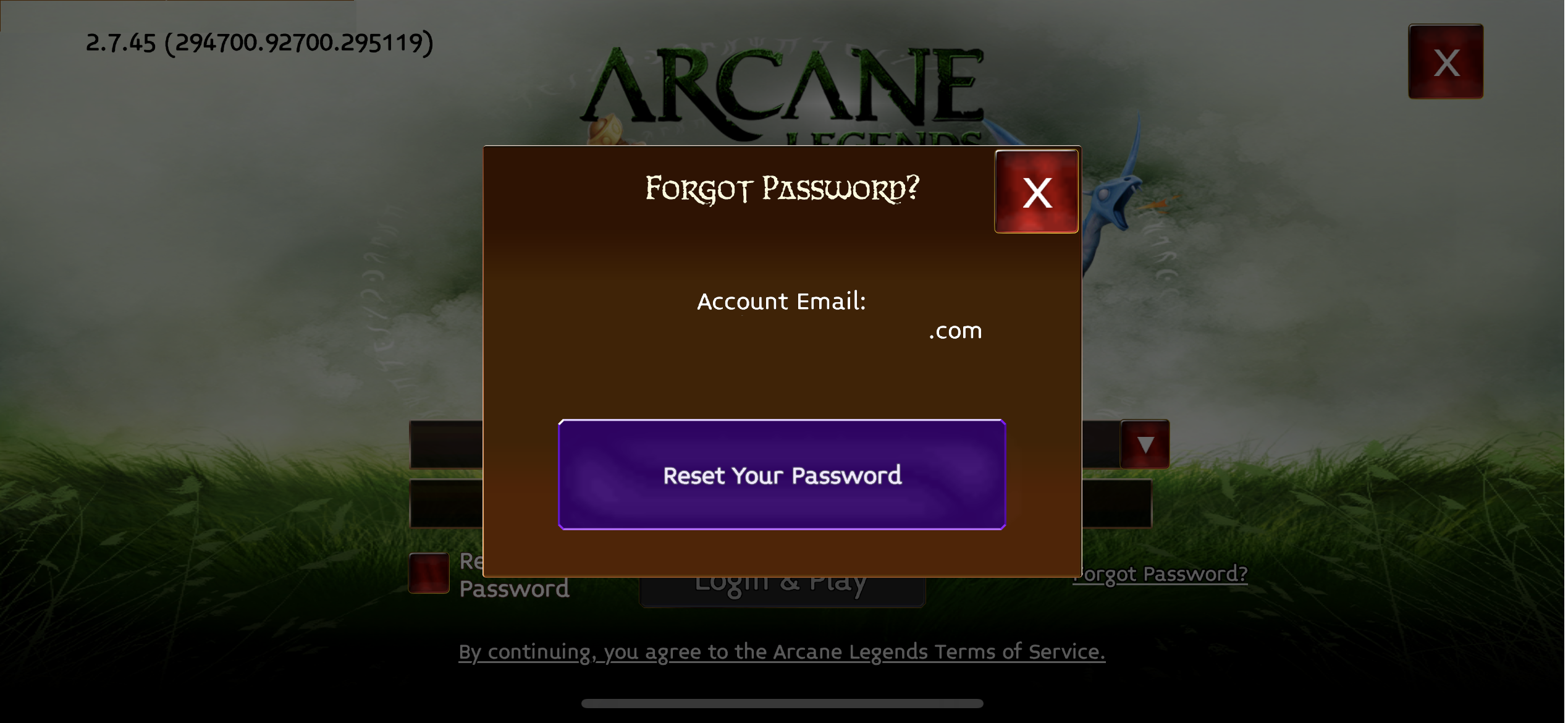 From here, click on the "Email me an Authorization Code" option. This will send an authorization code to your registered email address. Enter your code in the "Authorization Code" section once you receive it! Below that you'll find "New Password" and "Verify Password". Enter the new password that you would like to start using in both sections. Once all this information has been entered you'll be able to select the "Reset Password" option to complete the process!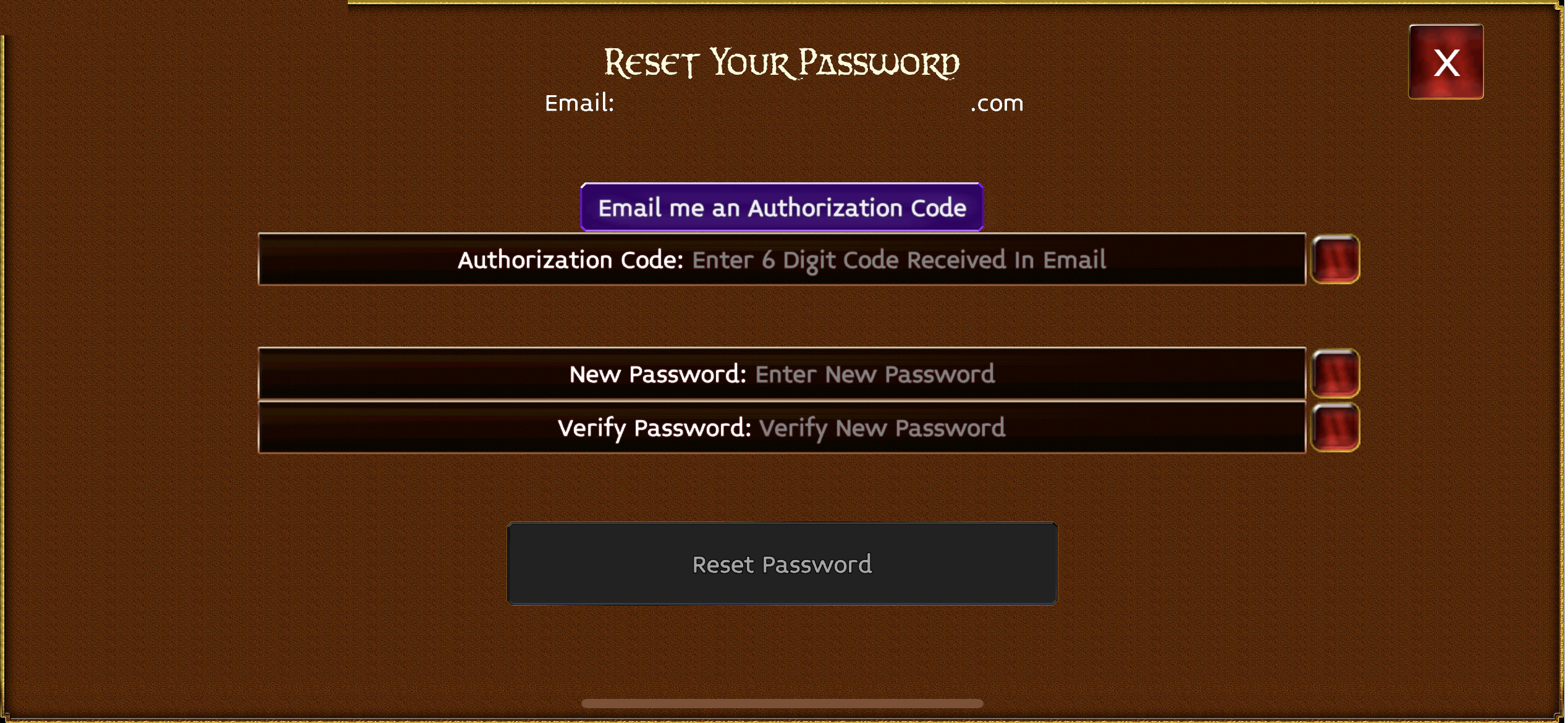 Note: If you are not receiving the authorization code e-mail, be sure to check your spam folder and filters. Many e-mail clients allow you to mark senders as "known good". Please add "@spacetimestudios.com" to your list of known good domains