Forget your password? Don't worry it happens to everyone!

You can recover your password with Forgot Password button on the bottom right of the Log In screen. This will generate and email a new temporary password for you, which you can then change.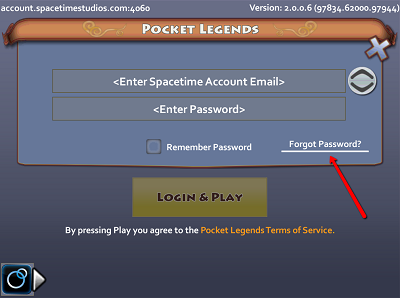 Tap "New Password" to send a new password to your e-mail address.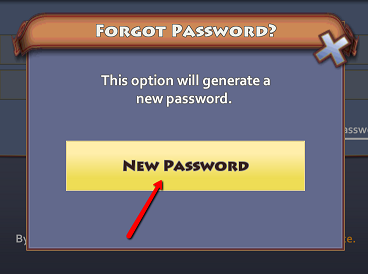 Doing the above steps will email a new temporary password for you.  Selecting this option multiple times will invalidate earlier requests. Please be patient when sending your request.

Once you have logged in using the temporary password that was emailed to you, please then change your password to something you can remember. 

Note: If you are not receiving the password reset e-mail, be sure to check your spam folder and filters.  Many e-mail clients allow you to mark senders as "known good".  Please add "@spacetimestudios.com" to your list of known good domains.

If you still can not recover your password send us a request by clicking on the Contact Us image below.