You can update your Account's e-mail and password from within any of our games.

To do this:

1. Log in to your game and tap Spacetime Nexus.





2. Tap My Account and then Modify Account.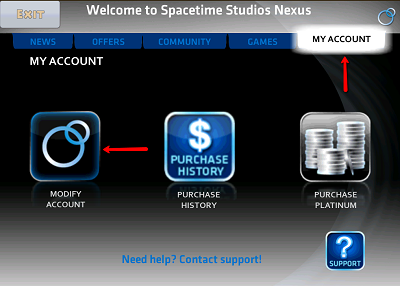 3. Enter your new e-mail in the New Email and Reenter New Email fields. Do the same thing with your password. Then press the "Modify" button.

 

You can also manage your e-mail opt-in to receive e-mails from Spacetime Studios by checking or un-checking that button.  If e-mail opt-in is un-checked, you will not receive e-mail from Spacetime Studios.