If you are unable to equip an item you probably don't meet the level or stat requirements.

The requirements of an item can be seen on the inventory window. In the picture below you can see that this item requires level two and 9 Base STR.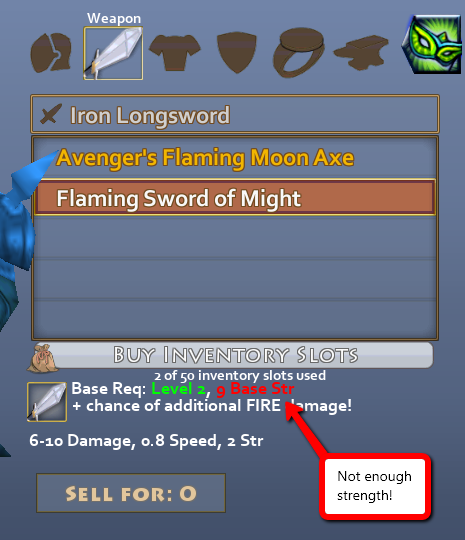 You are able to see how much strength you have by looking at the numbers on the left side of the screen. You need at least 9 base strength to equip the item and this character only has 7!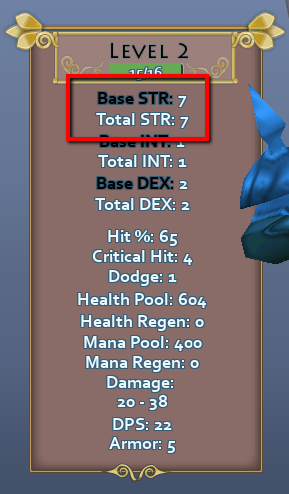 When you meet all of the requirements you will see the "Equip" button below the item stats. I can equip this axe because it only requires 7 Base STR.




Level up to get more stat points!