Registering your account is easy!
Please launch the game app, then tap on the Spacetime Nexus button at the character select screen:

Navigate to the My Account tab and tap the Register Account button: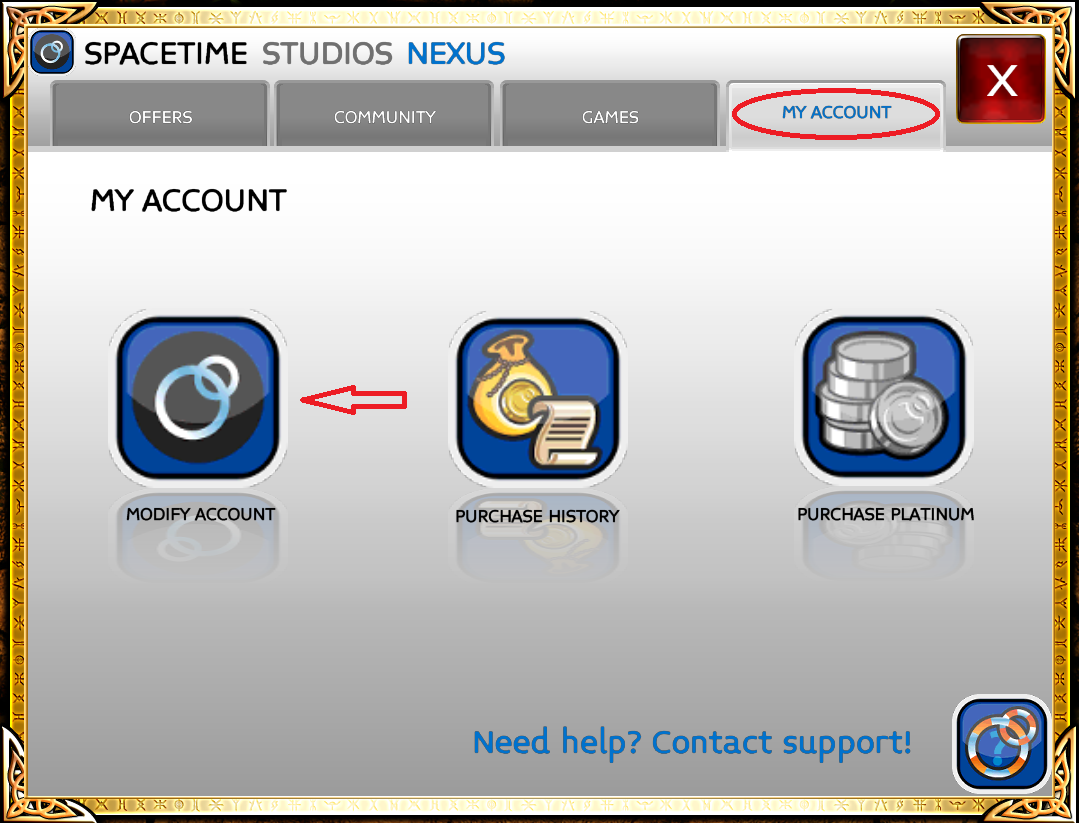 From here you will choose which registration option you want. If you choose to use email enter your name (Optional, but recommended), e-mail address (required), password (required) and opt-in to receive e-mails from Spacetime Studios (optional).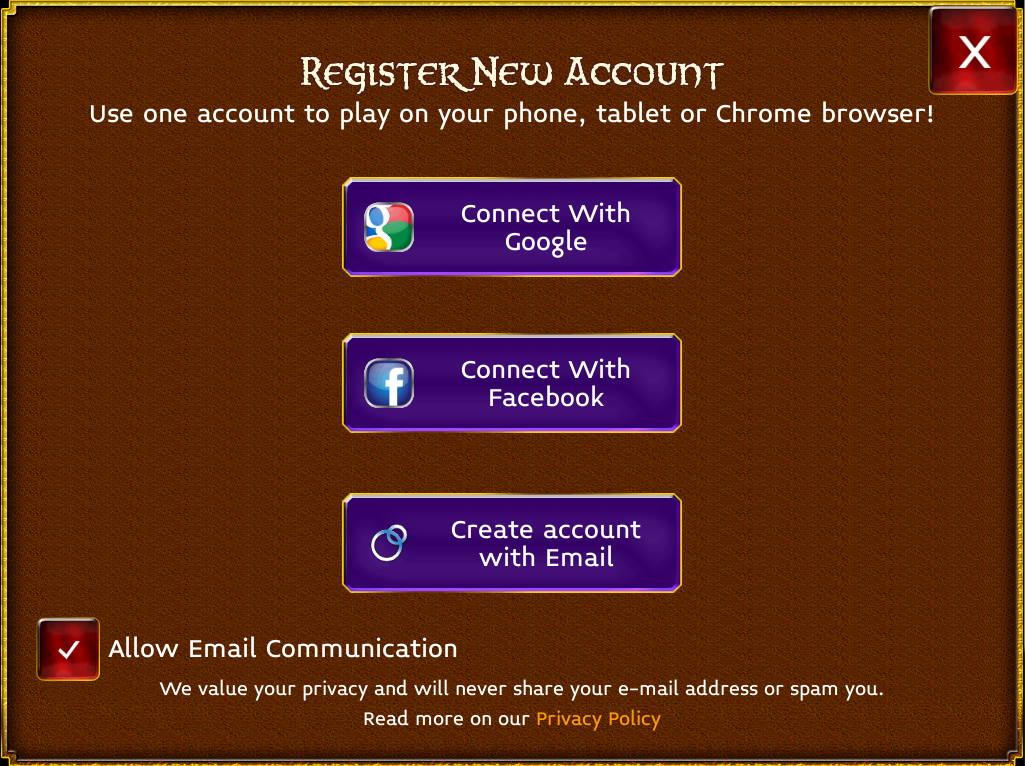 Press the Register button and your account will be registered!
Use your Spacetime Account to log in to play from any supported device: Android, iOS or on your desktop via the Chrome Browser.