Registering your account is easy!
Simply open your game and select the My Account option on the character select screen.

Then select the Register Account option.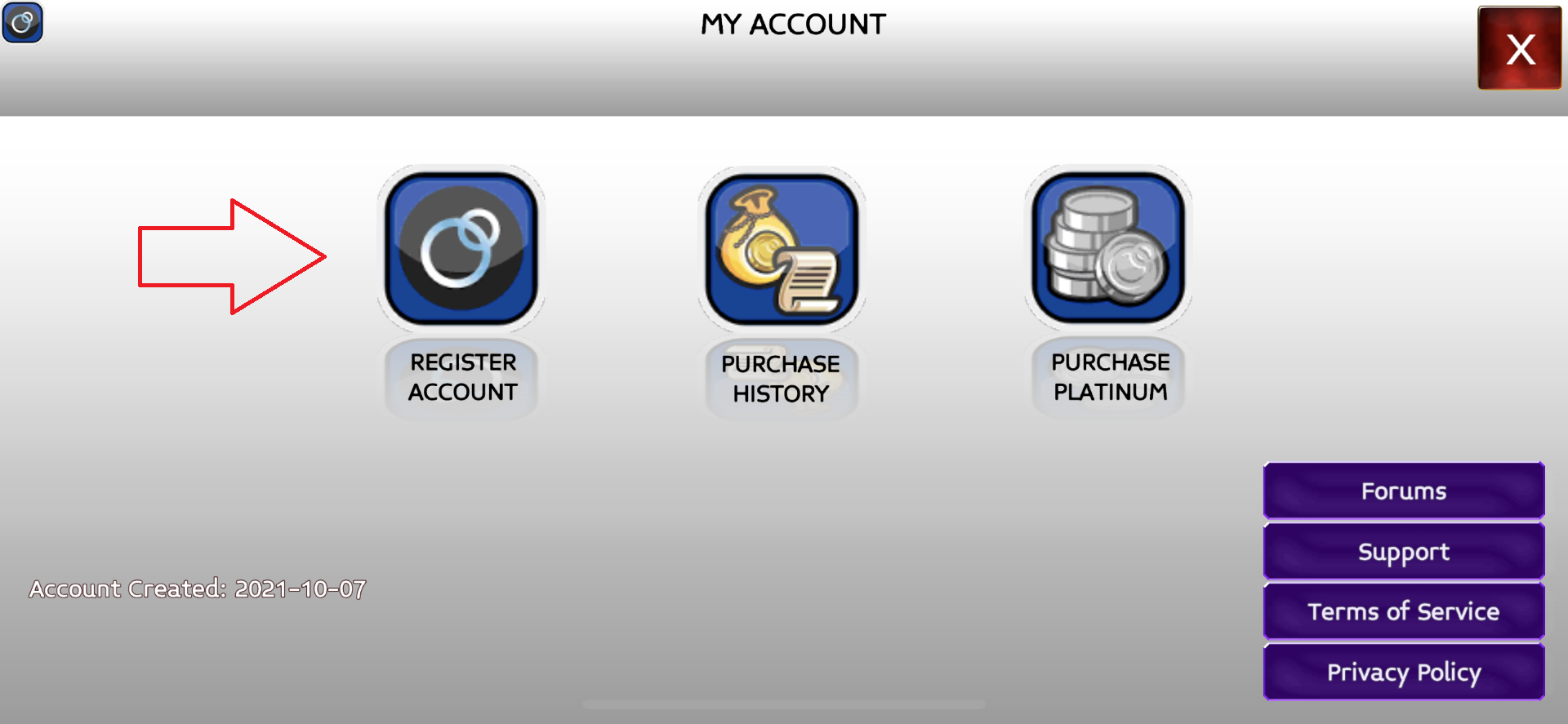 From here you will choose which login option you would like to use.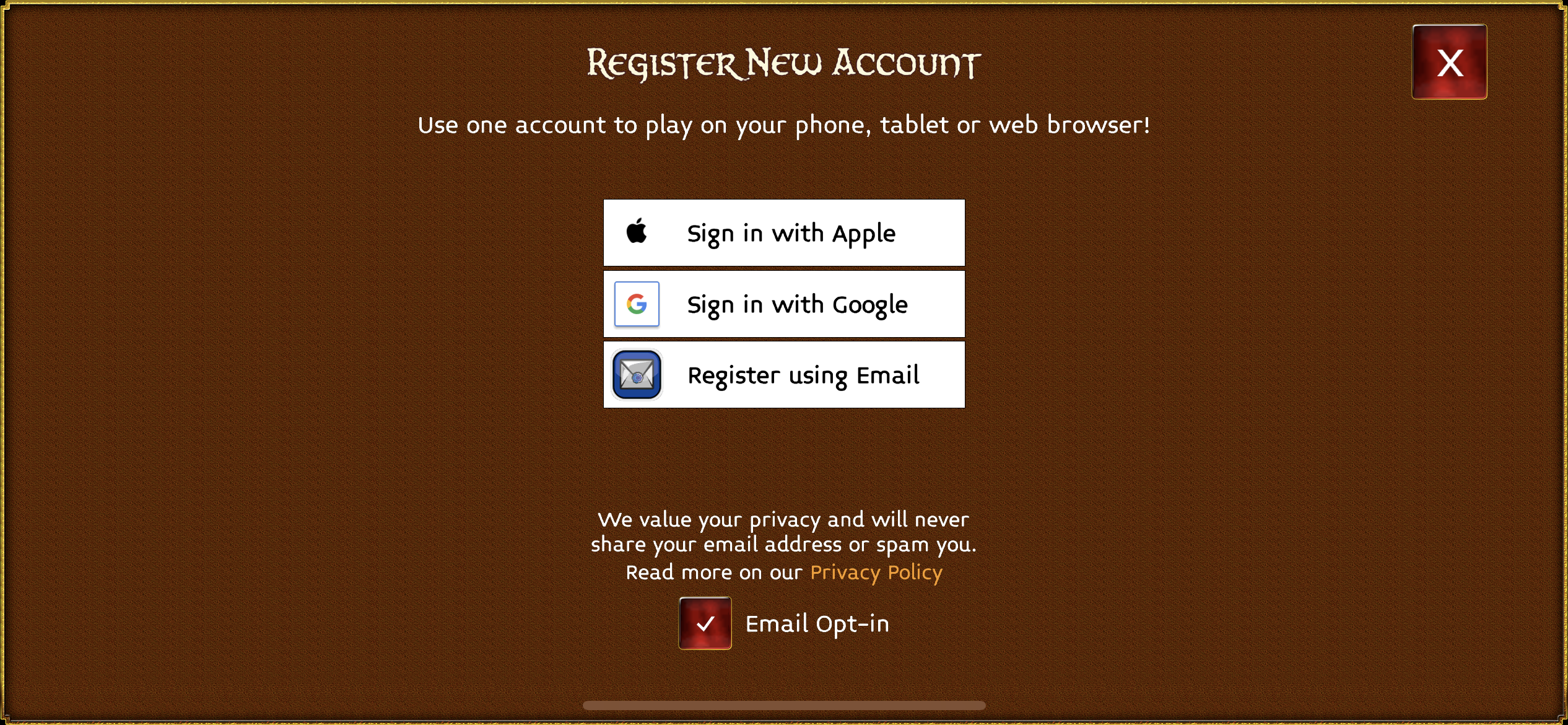 Press the Register button to complete the process!

Use your Spacetime Account to log in to play from any supported device: Android, iOS, or on your desktop.